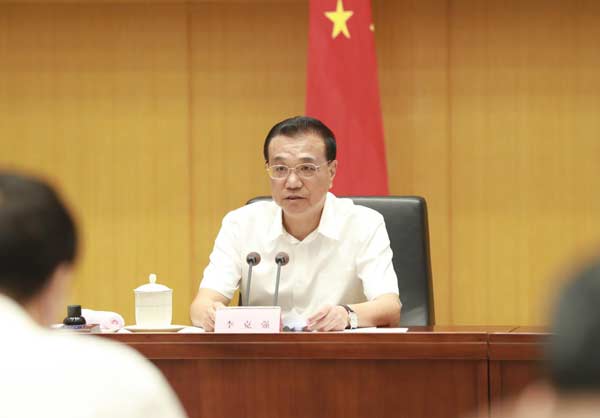 Premier Li Keqiang stressed reform and opening-up at a national teleconference on deepening administrative reform and optimizing the business environment on Sept 11.
Over the past 40 years, China's reform and opening-up have made the country a hot destination for entrepreneurship and investment, with remarkable achievements in development. To solve new challenges today and further develop, China needs to stick to reform and opening-up, the Premier said.
This year, the government has adopted a special transfer payment mechanism for fiscal funds to go straight to prefecture and county-level governments and directly benefit businesses and the people, Premier Li said.
The Premier said the mechanism has directly affected the interests of departments, yet the reform must go on for the benefit of the country and the people.
He urged all departments to shoulder more responsibility, think from the perspective of the overall picture, and achieve more satisfactory reform results for enterprises and the people to boost economic and social development.
Premier Li also stressed support for local government's exploration and innovation. China has a large territory with greatly differentiated conditions from place to place, and primary-level governments have the best say in what and how to change in administrative reform.
Local governments should be encouraged to proceed from their local conditions and take the initiative to promote administrative reform, he added.
Many local governments have reported it took a lot of time and effort to discuss each and every reform issue with related departments for authorization. The Premier urged setting up pilot cities for innovation in business environment, and supporting local governments to deepen their administrative reform through comprehensive authorization.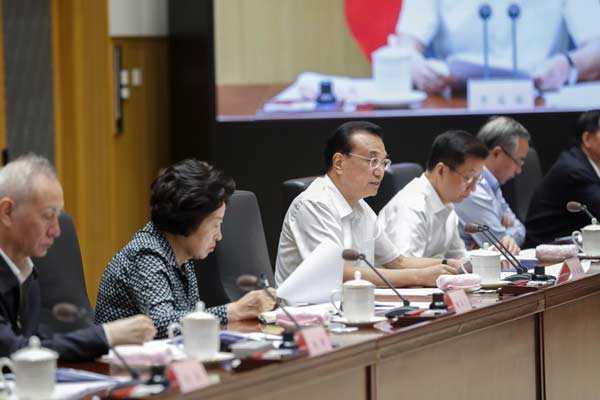 Administrative reform, Premier Li said, should address the concerns of market entities and the general public.
He asked for the establishment of a regular communication system between government departments and enterprises for wide absorption of suggestions and rapid processing of complaints.
The sense of gains and satisfaction of enterprises and the people should serve as a criteria, and third-party evaluation also should be introduced to improve the system and force the government to further reform, Premier Li said.
He also urged swift correction of slow moves in administrative streamlining, and strict accountability of those harming the interests of enterprises and the public.