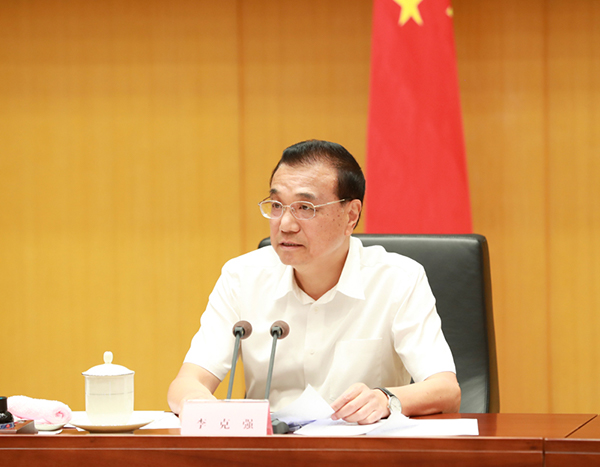 Deepening reforms to streamline administrative approvals, delegate power to lower levels and improve regulations and services should unleash vitality and creativity, Premier Li Keqiang said on Sept 11.
He made the remarks at a national teleconference on deepening administrative reform and optimizing the business environment.
Talking about various restrictions, market access barriers and overlapping approvals in innovation and entrepreneurship, Premier urged governments at all levels to list out the approval items and reform the approval system.
He stressed simplifying repetitive approvals, clarifying the governments' responsibilities, and canceling unnecessary ones.
Premier Li also called for deepened reform on approval methods and separation of business licenses and operation permits. A commitment mechanism should be promoted in production approvals, project investment, and certifications, the Premier said, adding that means governments should work out the standards with strict oversight.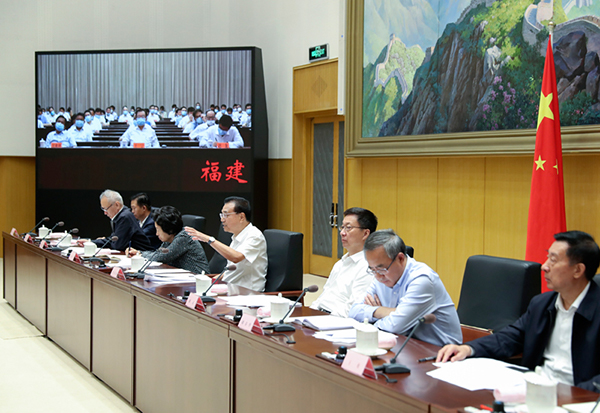 At the meeting, he also pressed for in-depth reform of streamlining administration and delegating powers.
Streamlining administration and delegating powers do not mean inaction and indulgence, the Premier said. The more powers delegated, the more responsibilities in supervision rest on the government's shoulders.
The government should keep track of items for approval, which have been exempted or delegated, with timely supervision measures in an effort to guarantee that operations disposed of with automation are still under stringent supervision.
The Premier requires that impartial supervision should be employed to promote competition on an equal footing and survival of the fittest with the market rules. Only when the supervision authority stays fair can the market entities compete on a level playing field.
With supervision and law-enforcement getting further regulated and transparent, supervision through random inspection and result disclosure, credit supervision, and supervision of other forms call for improvements.
Interference should be reduced with more automation granted to market entities, which calls for an interference-free and all-around supervision system, Premier Li said.
He accentuated the bottom line of safety and quality, especially in the fields of vaccines, medicine, special equipment and the like.
In that case, random checks do not suffice in that context, and rigorous all-entity, all-variety, and whole-chain supervision should be in place.
Premier Li also asked for further efforts to innovate inclusive and prudent supervision to boost newly-emerged industries.
New standards and modes should come out, and platform supervision and industry self-discipline should come into full play, he said.
Targeted flexible and smart-type supervision measures should be taken to facilitate the development of several fields, and pilot measures should be taken to cope with fields with uncertainties and risks.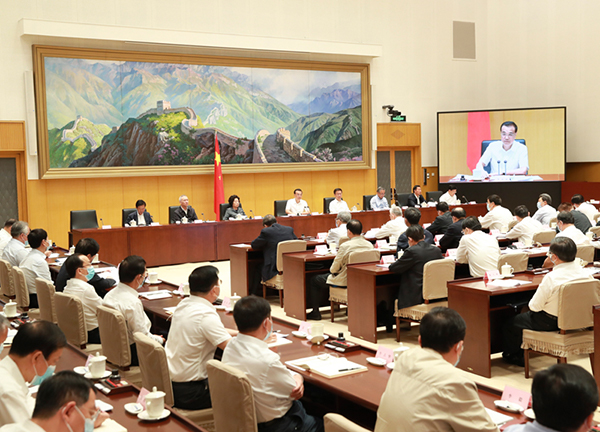 The Premier said internet-based government services with no need for face-to-face processing should be further promoted and integrated nationwide. By the end of the year, local governments and departments' platforms should be incorporated into a national one to benefit more people.
At the same time, it is important to guarantee supplementary access to offline services for the elderly and the handicapped with visual or hearing difficulties, provide artificial guidance and services, and firmly ban discrimination.
The Premier called for more integration and "inter-provincial coordination" for the handling of issues. In China, 280 million people have been separated from their households, living and working in other places. More and more enterprises operate across different regions. Thus running back and forth to deal with issues has caused a lot of trouble.
To avoid that, it is necessary to speed up data sharing, promote the construction of standardization and recognition of electronic certification across provinces in fields such as education, social security, health care, pension, and enterprise registration, Premier Li said.
With expected breakthroughs this year, the complete coverage of services regarding issues frequently handled must be conducted before the end of next year. Meanwhile, data security and privacy should be guaranteed.
The Premier stressed it is necessary to provide equitable and accessible services to ensure the basic livelihood of the people and extend the policies to all in need. A mechanism should be built to spot people in need to better protect the vulnerable, he said.
The Premier stressed governments at all levels should enhance the awareness of serving the people, make government affairs more transparent, innovate service methods, and improve efficiency.
Services also are stressed in approval and supervision processes. It is important to accelerate the building of a service-oriented government for the people, Premier Li said.